Late Wave Gala (10pm-11pm) General Admission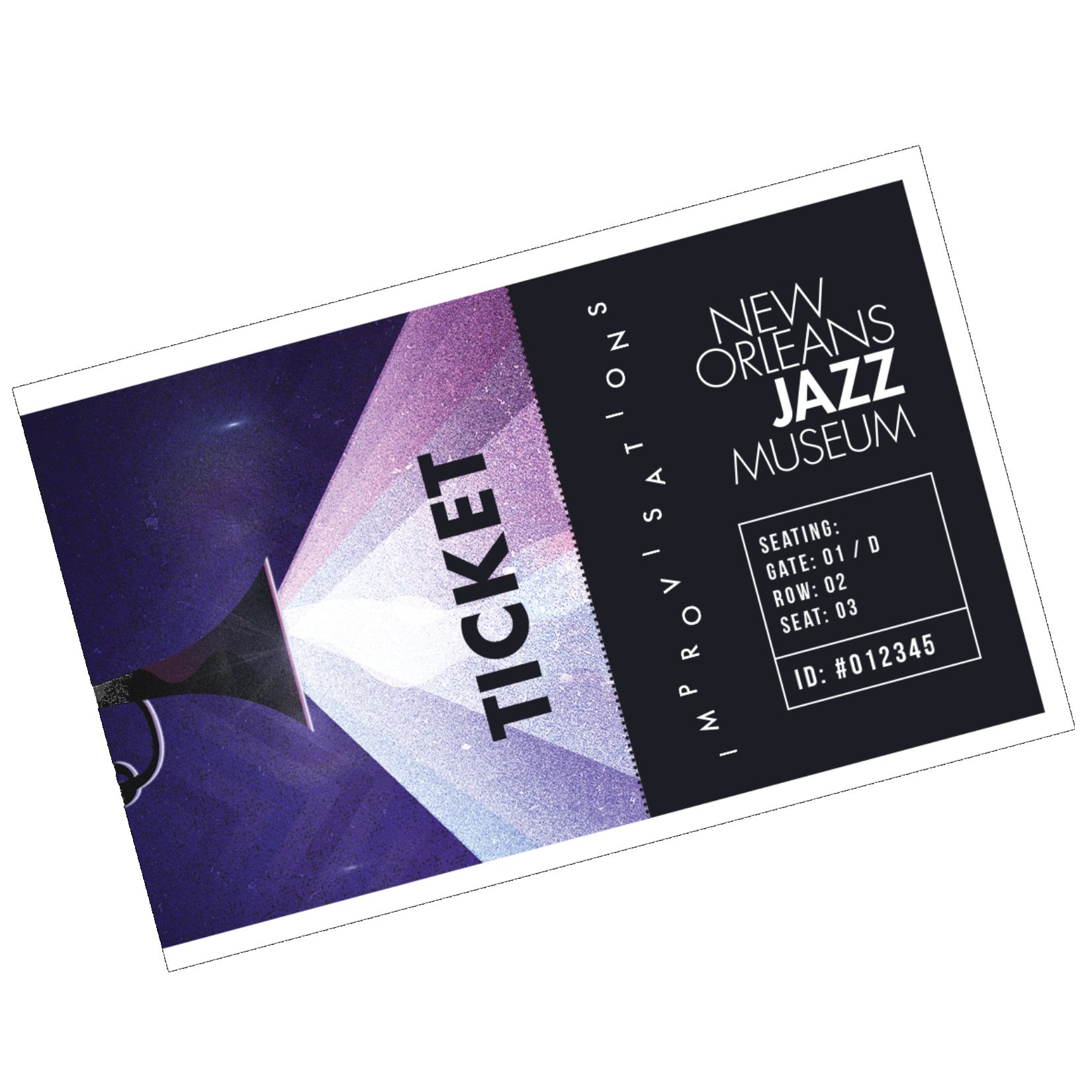 Late Wave Gala (10pm-11pm) General Admission
Includes:
Admission for one (1) to the Improvisations

Gala main party from 10pm to 11pm ONLY

Open bar libations
Please note, the Lave Wave ticket only grants admission for the last hour of Improvisations, from 10pm to 11pm. Open bar, food, and entertainment will be available to Late Wave ticket holders.
About The Gala
As night falls, come together for an elegant and extemporized mix of music, dancing, art, and illuminations at our Improvisations Gala.
Taking place at the New Orleans Jazz Museum on December 7, 2019 from 8:00pm to 11:00pm, Improvisations features libations, gourmet local cuisine, a thrilling silent auction–featuring an exclusive artwork by Emilie Rhys, and entertainment by acclaimed musicians all set within the Luna Fete Celebration of Light and Music.
All proceeds from the gala will help the Jazz Museum to globally promote jazz as one of the most innovative, historically pivotal musical art forms through highly-interactive exhibits, as well as support ongoing musical and educational programming. Learn more about our expansion.
When
Saturday, December 7, 2019
from 7:00 pm to 10:00 pm
Where
The New Orleans Jazz Museum
400 Esplanade Avenue
New Orleans, LA 70116